Introduction:
As a small business owner, managing finances and staying on top of accounting can be a daunting task. Ensuring accurate financial records, preparing taxes, and handling payroll can eat up valuable time that could be better spent on growing your business. That's where a certified public accountant (CPA) specializing in local business accounting can make all the difference. In this article, we'll explore the benefits of partnering with a small business CPA and how they can provide expert support for payroll and accounting needs.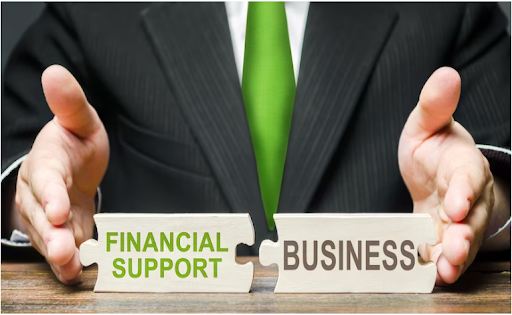 Why Choose a Certified Public Accountant (CPA) for Your Small Business?
A certified public accountant, or CPA, is a highly qualified financial professional who has met stringent educational and licensing requirements. CPAs possess extensive knowledge and expertise in tax laws, financial reporting, and accounting practices, making them an ideal choice for small businesses seeking accurate and compliant financial management.
Expert Payroll Services for Small Businesses:
Handling payroll can be a time-consuming task, and accuracy is paramount to ensure happy employees and compliance with tax regulations. A small business CPA can streamline your payroll process, ensuring that your employees are paid on time and that all payroll taxes are properly calculated and reported.
At Shelton Accounting, our team of experienced CPAs understands the unique payroll needs of small businesses. We take the stress out of payroll processing, so you can focus on what matters most – running your business.
Navigating Tax Season with Confidence:
Tax season can be a stressful time for small business owners, but with the right CPA by your side, it doesn't have to be. A qualified CPA can help you navigate the complex world of tax laws, identify potential deductions, and ensure that your tax returns are filed accurately and on time.
As a local business accountant, Shelton has a deep understanding of the ever-changing tax regulations that impact small businesses. With our proactive approach to tax planning and preparation, you can rest assured that your tax liabilities will be minimized, and your financial future will be secured.
Comprehensive Financial Reporting and Analysis: Keeping a close eye on your financial performance is vital for making informed business decisions. A proficient small business certified public accountant can provide you with regular financial reports, offering valuable insights into your business's financial health.
At Shelton Accounting, we pride ourselves on delivering accurate and detailed financial reports tailored to the needs of your small business. Our expert analysis will help you identify strengths, pinpoint areas for improvement, and plan for future growth and success.
Cost-Effective Solutions for Your Small Business:
You might think that hiring a certified public accountant for your small business is costly, but the truth is quite the opposite. Partnering with a CPA can actually save you money in the long run. By avoiding costly financial mistakes, maximizing tax savings, and optimizing your financial processes, a CPA's services pay for themselves.
We offer flexible and affordable accounting solutions designed to meet the specific needs of small businesses. Our goal is to help you achieve financial success without breaking the bank.
Conclusion:
In conclusion, enlisting the services of a certified public accountant specializing in small business accounting can be a game-changer for your company. From handling payroll and navigating tax complexities to providing comprehensive financial reporting, a qualified CPA offers invaluable support that allows you to focus on what you do best – running and growing your small business.